Miniature Pressure Sensor (XPM6)
XPM6
Miniature pressure sensor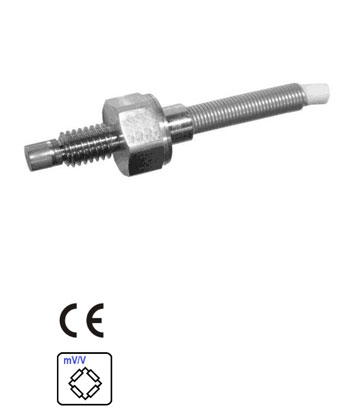 SPECIFICATIONS
Ranges 100 to 1000 bars [1.5k to 15k psi]
Sealed and gauge pressure reference
Stainless steel housing
Linearity ±0.25% F.S.
The XPM6 is a miniature transducer made of stainless steel designed to measure static and dynamic pressure under a wide variety of conditions, including hostile environments.

The XPM6's sensing element is a fully temperature compensated Wheatstone bridge made with high stability micromachined silicon strain gauges. For protection against thermal flash/explosive testing up to 1000 ° C [1832 ° F] the option MH allows inserting extra protection into the "H" shape diaphragm.

The XPM6 incorporates TE CONNECTIVITY's cutting edge SanShiftTM technology, which virtually eliminates zero shifts caused by installation torque.

On request, Instruction documents can be provided to ease the selection and use of our sensors and provide helpful tips.
FEATURES
M6x1 thread
Flush Diaphragm
For Static and Dynamic Applications
High Level Tension Output Available
Low Installation Torque Sensitivity
APPLICATIONS
Explosion test benches
Extreme Miniature Devices
Robotics and actuators
Breaking system pressure
Laboratory and research