Miniature Pressure Sensor (XP5)
XP5
Miniature pressure sensor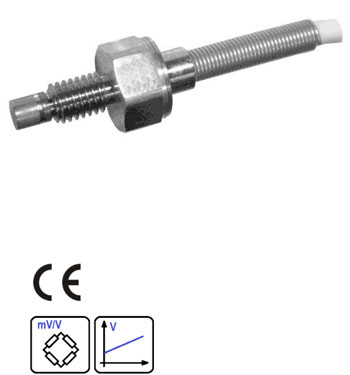 SPECIFICATIONS
Ranges 0.5 to 350 bar [7 psi to 5 000 psi]
Absolute, sealed and gauge
Titanium construction
For static and dynamic applications
Linearity up to ±0.25% FS
The XP5 serie is designed in titanium for pressure measurement in dynamic and static operations even in harsh environments.

The XP5 threaded construction virtually eliminates zero shifts caused by installation torque.

This rugged sensor is constructed of titanium to enable reliable operation including harsh environments. The XP5's core sensing technology consists of a temperature compensated Wheatstone bridge composed of high stability micro-machined silicon strain gauges.

An on-board amplifier is optionally available (A1) for ranges from 5 to 350 bar [75 to 5,000 psi].

On request, Instruction documents can be provided to ease the selection and use of our sensors and provide helpful tips.
FEATURES
Flush diaphragm
M5x0.8 or 10-32UNF-2A thread
Cable or integral connector
Many options available
APPLICATIONS
Corrosive liquids and gases
Braking system pressure
Onboard equipment monitoring
Mil-Aero