Miniature Pressure Transducer (EPRB-1)
EPRB-1
Miniature Pressure Transducer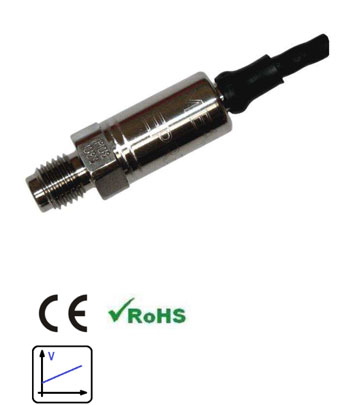 SPECIFICATIONS
Ranges from 3.5 to 700 bar (50 to 10,000 psi)
Unique pressure reference version Absolute
Combined linearity & hysteresis < 0.25%
Operating temperature up to 150 °C (300 °F)
0.5 to 4.5V amplified output
EPRB-1 is an ultra miniature pressure transducer, he is made of 100% stainless steel welded construction. It is designed for severe environment where minimum size and light weight are required.

EPRB-1 models have amplified output, either 5Vdc regulated or 8-30VDC or 4-20 mA for use on vehicle, military, test equipment or on a test bench.

On request, Instruction documents can be provided to ease the selection and use of our sensors and provide helpful tips.
FEATURES
Liquid and gas media compatible with Stainless Steel
Miniature design (body ø11 mm)
IP66 rating
APPLICATIONS
Motorsports
Downhole Exploration
Hydraulic Pressures
Transportation