PROACQUIRE PSP/TSP ACQUISITION SOFTWARE
Product ID: OMS-30a
ProAcquire is an image acquisition software for PSP and TSP measurements. ProAcquire is compatible with PSP-CCD series cameras. Cameras, LEDs, pulse generators and lens controllers can be controlled from multiple viewing angles over a local network. The standard version of ProAcquire operates with ISSI cameras, lamps, lens controllers, and pulse generators.

ProAcquire enables three separate operating modes of the camera: 1.) Radiometric acquisition (also referred to as "intensity mode"), 2.) Lifetime Accumulation mode and 3.) Single-Shot Lifetime acquisition.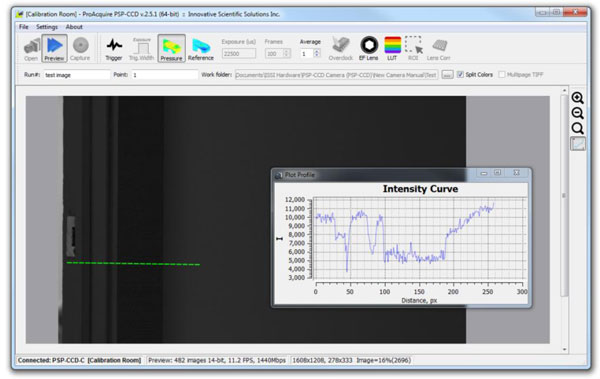 ProAcquire User Interface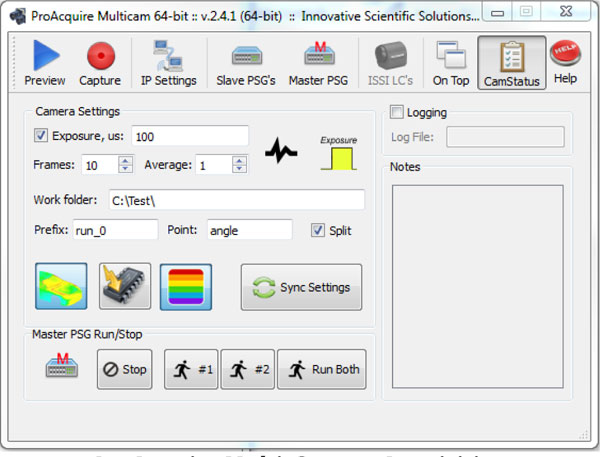 ProAcquire Multi-Camera Acquisition
Data taken in ProAcquire is stored as a 12- or 14-bit .TIFF file which can be opened by either ProImage, OMS-Lite, ImageJ or Matlab. For a detailed explanation of the features of ProAcquire, please see the user manual.